Hot yoga is a type of yoga which is done in a heated room, generally at a temperature of 35 to 40 degrees celsius. Yoga comprises of different poses/postures with measured breathing; and a vigorous session of yoga in a heated room results in lot of sweating and warming of the body. This added heat also helps in increasing the flexibility of the individual. Hot yoga is done to reproduce the heat and humidity of India, where yoga has its roots.
Benefits with PH Hot Yoga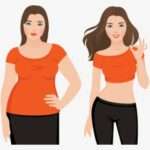 Yoga is about So. Much. More. than burning calories. But we get it you've got fitness goals. & hot yoga can certainly help you get there. The heat elevates your heart rate resulting in greater caloric burn. Simply standing in a 40-degree room can burn 130 cals per hour. Hot yoga can burn 600 calories per hour plus.
For those with especially wandering minds, the instensity of heat can help demand presense in the moment and speed up your entry to the sometimes elusive "flow rate" allowing you to detach from the stresses and strains of daily life.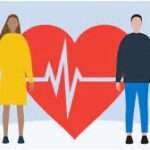 Doing yoga in a heated setting elevates your heart rate making your body work harder. You get more of the benefits of a cardio workout than you would do yoga in a cooler setting. In fact we can get up to 160bpm in a good sweaty vinyasa class.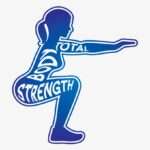 Yoga of all types is well-known for increasing flexibility. However, hot yoga can be even more beneficial for this purpose. Heat can help relax the muscles and make them more pliable, leading to an increased level of flexibility and a decrease in muscle strain. Increased flexibility can also allow you to engage in even more types of physical activities that can all come together to help you lose weight efficiently.
Heat increases your circulation which stimulates your lymphatic system and helps your body flush out toxins. Sweat could also contributeto the ridding of toxins and chemicals. including heavy metals.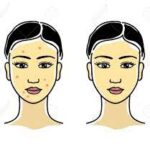 Ever heard of "yoga glow"? Increased circulation is great for your skin, bringing in blood flow and fresh oxygen. Add in some serious sweat to open your pores & flush your skin clean & you'll walk out of class with a dewy glow.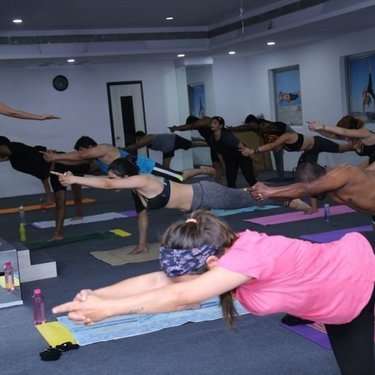 A 90 minute workout class involving 26 postures with an average calorie burn of 800kcal.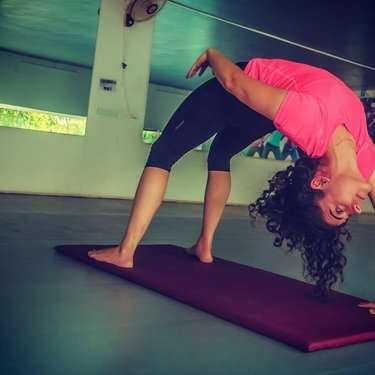 Hot Yoga Teacher's Training Certification
PH Prime is happy to introduce Hot Yoga Teachers' Training Course for the interested Yogi's & Yogini's
After a lot of coaxing and pushing by my friends, I joined PH Prime Yoga in the year 2017 and after that there was no looking back. My joint pains and back pains were taken care of with regular asans
The hot temperature helped me release the toxins from my skin with which the acne on my face was taken care of. With regular Hot yoga, I was surprised to see my flexibility. My body had toned down to the best.
Hot Yoga also helped me in increasing concentration, foresight and calmness which I had been striving for since a very long time.PH Prime hot yoga is highly recommended for people who want to lead a healthy life, attain calmness and above all have a flexible body.
My first class of Hot yoga was one day at 6:30 in the morning. A little bit of curiosity got me there and it was love at first sight! Immediately, Hot Yoga touched something very deep inside me and it woke up a force that I did not even know I had.
Being physically very active during high school days but with abrupt discontinuity of any physical activity and sedentary lifestyle to chase my career led to obesity and over weight.
Coupled with good nutrition and regular Hot Yoga from PH Prime, I lost 20 kgs in less than 6 months and I feel 20 years younger than before.
Ph Prime Hot Yoga is highly recommended for everyone!
PH Prime Yoga has brought a revolutionary change in my life. Being curious about what Hot Yoga is what brought me here. Hot Yoga has been a blessing for me. It has not only changed my body but also my personality and me as a person.
Hot yoga has made me realise my true potential and concentration that I never knew existed in me.
By doing Hot Yoga I discovered I was a warrior, I learned to be persevering, resilient and disciplined.
The discipline of Hot Yoga is my strength, my safety and the sequence of the 26 poses is my mantra.
It's almost been a year and I find myself to be a completely different person which has brought a change in both my personal and professional life.
Level 2, Clover Metropole,
Next to Clover Highlands Society,
NIBM-Undri Road,
Pune 411048,
Maharashtra